Yeti Coolers Hopper 40 Field Tan Blaze Orange Leak-Proof Soft Sided Ice Chest Holds 36 Cans 40lb Ice
Yeti Coolers Hopper 40 Field Tan Blaze Orange Leak-Proof Soft Sided Ice Chest Holds 36 Cans 40lb Ice
Suggested:
$399.99
Kartek Price:

$399.99
Sold As: 1 Hopper 40 Ice Chest
Part Number: YETYHOP40T
MFG Number: 888830007563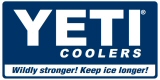 Yeti Coolers Hopper 40 Field Tan Blaze Orange Leak-Proof Soft Sided Ice Chest Holds 36 Cans 40lb Ice
The YETI Hopper 40 was designed to carry big food-and-beverage cargo with ease. It has a carrying capacity of up to 36 cans with ice for longer excursions or larger groups, but is still just as portable as the original Hopper. It also has the same heavy-duty construction and leakproof zipper that make their soft-sided cooler anything but soft, plus up to 1.5 inches of closed-cell foam insulation to keep ice for days. Take the Hopper 40 with you to the bonfire, to the mountains, on your next hunting trip, or any time you need to carry a larger load in a portable package.
Warranty:
The Hopper materials are sourced from some pretty unexpected places, like hazmat suits and high performance whitewater rafts. It's the leakproof, ice-for-days, tough-as-nails portable cooler that allows you to go farther into the wild. But this is a crazy world, and the seemingly impossible sometimes happens. So that you have the same confidence that we do in the durability of a YETI cooler, they back up this cooler with a 3-year warranty.
Related Parts
Suggested:
$299.99
You Pay:

$234.99
Suggested:
$349.99
You Pay:

$274.99
Suggested:
$299.99
You Pay:

$234.99
Suggested:
$349.99
You Pay:

$274.99
Suggested:
$399.99
You Pay:

$399.99
Suggested:
$249.99
You Pay:

$199.99
Suggested:
$249.99
You Pay:

$199.99
Suggested:
$299.99
You Pay:

$299.99
Suggested:
$299.99
You Pay:

$299.99
Suggested:
$349.99
You Pay:

$349.99
Suggested:
$349.99
You Pay:

$349.99
Suggested:
$399.99
You Pay:

$399.99
Suggested:
$399.99
You Pay:

$399.99
Suggested:
$499.99
You Pay:

$499.99