Yeti Coolers Hopper 30 Field Tan Blaze Orange Leak-Proof Soft Sided Ice Chest Holds 24 Cans 30lb Ice
Yeti Coolers Hopper 30 Field Tan Blaze Orange Leak-Proof Soft Sided Ice Chest Holds 24 Cans 30lb Ice
Suggested:
$349.99
Kartek Price:

$274.99
Sold As: 1 Hopper 30 Ice Chest
Part Number: YETYHOP30T
MFG Number: 888830007570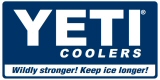 Yeti Coolers Hopper 30 Field Tan Blaze Orange Leak-Proof Soft Sided Ice Chest Holds 24 Cans 30lb Ice
YETI's are known for being indestructible and keeping things cold. And the Hopper 30 is no exception. It's the first 100% leakproof portable cooler that's built for the long haul and is insulated to keep ice for days. It's reliable. It's convenient. Easy to carry and designed for those on the go. It's well-suited for a weekend at the ranch, a BYOB dinner at the Salt Lick, 18 holes on the golf course, or a day on the water. Not your ordinary soft-sided cooler. And like all YETI products, built for the wild.
Warranty:
The Hopper materials are sourced from some pretty unexpected places, like hazmat suits and high performance whitewater rafts. It's the leakproof, ice-for-days, tough-as-nails portable cooler that allows you to go farther into the wild. But this is a crazy world, and the seemingly impossible sometimes happens. So that you have the same confidence that we do in the durability of a YETI cooler, they back up this cooler with a 3-year warranty.

Related Parts
Suggested:
$299.99
You Pay:

$234.99
Suggested:
$399.99
You Pay:

$399.99
Suggested:
$299.99
You Pay:

$234.99
Suggested:
$349.99
You Pay:

$274.99
Suggested:
$399.99
You Pay:

$399.99
Suggested:
$249.99
You Pay:

$199.99
Suggested:
$249.99
You Pay:

$199.99
Suggested:
$299.99
You Pay:

$299.99
Suggested:
$299.99
You Pay:

$299.99
Suggested:
$349.99
You Pay:

$349.99
Suggested:
$349.99
You Pay:

$349.99
Suggested:
$399.99
You Pay:

$399.99
Suggested:
$399.99
You Pay:

$399.99
Suggested:
$499.99
You Pay:

$499.99