Yeti Coolers Hopper 20 Fog Gray Tahoe Blue Leak-Proof Soft Sided Ice Chest Holds 18 Cans / 20lbs Ice
Yeti Coolers Hopper 20 Fog Gray Tahoe Blue Leak-Proof Soft Sided Ice Chest Holds 18 Cans / 20lbs Ice
Suggested:
$299.99
Kartek Price:

$234.99
Sold As: 1 Hopper 20 Ice Chest
Part Number: YETYHOP20G
MFG Number: 888830004326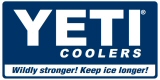 Yeti Coolers Hopper 20 Fog Gray Tahoe Blue Leak-Proof Soft Sided Ice Chest Holds 18 Cans / 20lbs Ice
The YETI Hopper 20 is a personal, portable, anything but soft-sided cooler. Easily transport at least 18 icy cans to the links, the lake or your next tailgate using the sturdy handles or carrying strap. Unlike other soft-sided coolers, it's puncture-resistant, leakproof and sports an anti-microbial liner that resists mildew. Plus it keeps your beverages cold for days thanks to an inch of closed-cell foam insulation on the sides and 1.5 inches on the bottom.
Warranty:
The Hopper materials are sourced from some pretty unexpected places, like hazmat suits and high performance whitewater rafts. It's the leakproof, ice-for-days, tough-as-nails portable cooler that allows you to go farther into the wild. But this is a crazy world, and the seemingly impossible sometimes happens. So that you have the same confidence that we do in the durability of a YETI cooler, they back up this cooler with a 3-year warranty.
Related Parts
Suggested:
$349.99
You Pay:

$274.99
Suggested:
$399.99
You Pay:

$399.99
Suggested:
$299.99
You Pay:

$234.99
Suggested:
$349.99
You Pay:

$274.99
Suggested:
$399.99
You Pay:

$399.99
Suggested:
$249.99
You Pay:

$199.99
Suggested:
$249.99
You Pay:

$199.99
Suggested:
$299.99
You Pay:

$299.99
Suggested:
$299.99
You Pay:

$299.99
Suggested:
$349.99
You Pay:

$349.99
Suggested:
$349.99
You Pay:

$349.99
Suggested:
$399.99
You Pay:

$399.99
Suggested:
$399.99
You Pay:

$399.99
Suggested:
$499.99
You Pay:

$499.99