Yeti 10 Ounce Lowball Rambler Double Wall 18/8 Stainless Steel Cup For Hot Or Cold Beverages
Yeti 10 Ounce Lowball Rambler Double Wall 18/8 Stainless Steel Cup For Hot Or Cold Beverages
Suggested:
$19.99
Kartek Price:

$15.00
Sold As: 1 Rambler 10oz. Lowball
Part Number: YETYRAM10
MFG Number: 888830005224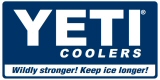 CA Prop 65 Warning
Yeti 10 Ounce Lowball Rambler Double Wall 18/8 Stainless Steel Cup For Hot Or Cold Beverages
The Rambler 10 oz Lowball is the ideal drinking companion around the campfire. Whether it's holding your first cup of joe in the morning or that last nightcap, the double-wall vacuum insulation will keep your hot drinks hot and your cold drinks cold far longer than standard mugs or cocktail glasses. And unlike your favorite bourbon glass, this Lowball will never shatter on impact or leave a ring on your coffee table thanks to its 18/8 stainless steel construction and No Sweat design.

The Lowball To-Go

At YETI, they think the perfect cup of coffee, and especially the best whiskey pours, don't come with a lid on top. But that doesn't mean they're suggesting you slow down. If you want to take your Rambler Lowball with you on-the-go, just pop on a Rambler 10/20 oz lid and it'll be ready for whatever you have in store.

Related Parts
Suggested:
$4.99
You Pay:

$4.99
Suggested:
$9.99
You Pay:

$9.99
Suggested:
$24.99
You Pay:

$19.99
Suggested:
$29.99
You Pay:

$23.00
Suggested:
$34.99
You Pay:

$30.00
Suggested:
$29.99
You Pay:

$22.49
Suggested:
$49.99
You Pay:

$37.49
Suggested:
$69.99
You Pay:

$50.00