Traxxas 1/10 Scale Orange Robby Gordon Dakar Series Edition 2wd Remote Control Truck
Traxxas 1/10 Scale Orange Robby Gordon Dakar Series Edition 2wd Remote Control Truck
Suggested:
$399.99
Kartek Price:

$249.99
Sold As: 1 RC Truck, Remote, Battery Pack and Charger
Part Number: TGI5804OR
MFG Number: 5804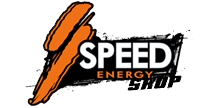 Traxxas 1/10 Scale Orange Robby Gordon Dakar Series Edition 2wd Remote Control Truck
Traxxas Robby Gordon Edition Dakar Slash
Officially-Licensed Desert-Racing Style, Slash Performance and Fun!
Robby Gordon is well known for versatile driving skills that have earned him success in everything from NASCAR to short-course off-road racing. Robby got his start as a desert racer in 1986, and he remains a force in this unique brand of high-speed, high-endurance competition. Unmistakable in his tough black and vivid orange race trucks, Robby is a fan favorite and a top contender when the green flag drops on the famous Dakar Rally. And now you can drive Robby's ride yourself with the Traxxas Robby Gordon Edition Dakar Slash!
Features:
Available in orange or black Robby Gordon Dakar Race Replica versions with officially licensed paint and graphics
Titan® 12-Turn 550 modified motor
XL-5 waterproof electronic speed control
Waterproof receiver box and steering servo
Metal-gear Magnum 272™ transmission
Revo®-spec Torque-Control™ slipper clutch
Adjustable steel turnbuckles with captured rod ends
Scale ProGraphix® truck body
2.2" Race Replica wheels with color-matched beadlock detailing
Progressive-rate ride-tuned springs with durable powder-coated finish
Optional high-speed gearing is included and installs in minutes for maximum-speed running
The award-winning Traxxas Slash puts you in the driver's seat for intense, high-flying off-road action. Robby's full-size Dakar truck embodies the spirit of Traxxas R/C with its 6.0 liter LS2 V8 racing engine, sand-shredding horsepower, 20-inch suspension travel, and desert-conquering durability. The Dakar Slash brings all the action home so you can experience high-speed head-to-head competition no matter where the terrain takes you--even water, mud, and snow thanks to Traxxas' exclusive waterproof electronics!
Precision 2.4GHz Control Radio System
With the TQ™ 2.4GHz radio system, you just switch on and drive. There are no channels or frequencies to manage, so the focus is on having fun. The TQ's ergonomic design is comfortable for all-day driving, and lightweight with just four AA batteries on board (batteries not included). The TQ scores on style with its black-chrome wheel and smoothly integrated handle, and the internal-antenna design gives the transmitter a sleek profile while shielding the antenna from damage.
Off-Road Anywhere:
The Dakar Slash is fully equipped for off-road adventure. The long-travel suspension and oil-filled shocks easily absorb jumps and rough terrain. The unique chassis design provides huge center ground clearance to drive over deep ruts, rocks, and other obstacles that leave ordinary R/C trucks stuck on their low-slung chassis. Advanced tread design and sophisticated rubber compounds provide incredible off-road grip with the versatility to perform well on concrete and asphalt. In addition to capturing the square-shouldered look of the full-size truck, the Dakar Slash's full-coverage fenders let you race wheel to wheel without tangling tires.
Waterproof Electronics Extend Your Driving Fun
Traxxas gives you the freedom to drive where you want to drive, even through water, mud, snow, and other wet-running conditions never possible before. The proven XL-5 speed control and high-torque 2075 steering servo are impervious to water, and the 2.4GHz mini receiver is protected against the elements in a unique o-ring sealed enclosure, giving you the freedom to enjoy realistic all-weather desert-racing action.
Modified Muscle
The Titan 12T 550 modified motor delivers hard-hitting torque and high-RPM power to easily outperform "stock" motors. An integrated cooling fan pulls cool air through vent tunnels molded in the motor plate, keeping motor temperature down and power output high for faster speeds, longer run time, and extended motor life. The XL-5 Speed Control offers high current handling, EZ-Set® one-button setup, and smooth high-frequency control. Three drive profiles, LiPo-ready low voltage detection, thermal overload protection, and incredibly low resistance--all features you expect to find only with expensive aftermarket speed controls. The Patented Traxxas High-Current Connector's are standard to efficiently transfer every amp from the included Power Cell NiMH battery, and optional Power Cell LiPo packs.
Training Mode™
Traxxas' exclusive patented Training Mode let's everyone get in on the racing action. Just press a button to limit full-throttle power to 50%. This allows young or inexperienced drivers to safely develop their control skills before unlocking the Dakar Slash's full power and speed capability. Training mode even makes it easy to hand the transmitter over to your friends who have never driven a radio-controlled truck before.
Brushless Ready
The Dakar Slash is ready to make the jump to extreme Velineon™ brushless horsepower, no modifications required. The Velineon power system (sold separately) installs in minutes and boosts the Dakar Slash's top speed to over 40mph with the included 7-cell NiMH battery. Add an 11.1V Traxxas Power Cell LiPo battery (sold separately), and unleash over 60mph! Bigger roosts, higher speeds, and higher jumps are right at your fingertips. The Magnum 272 transmission's steel gears, full ball bearings, universal-joint drive shafts, and Torque Control slipper clutch are all rated for extreme brushless horsepower--exactly what you need for peak power delivery and long-lasting, all-day fun.
100% Fully Assembled and Ready-To-Race®
The Traxxas Robby Gordon Edition Dakar Slash rolls out of the box ready for driving fun with factory-adjusted TQ 2.4GHz radio, XL-5 power system, Power Cell 7-cell NiHM battery, wall charger, and detailed instructions. Traxxas backs the Dakar Slash and all of our products with top-notch support that is second to none. A staff of skilled representatives is on hand to answer your questions via phone, website, or e-mail. Unmatched parts support keeps your Slash running strong with parts and support from thousands of hobby dealers worldwide. Your investment is also protected by the Traxxas Lifetime Electronics Warranty. Traxxas goes the extra mile to ensure that your R/C experience is easy and fun--and fast! Follow the details link above to go in depth on all the performance benefits built into the Robby Gordon Edition Dakar Slash.
Related Parts
Suggested:
$399.99
You Pay:

$249.99
Suggested:
$399.99
You Pay:

$249.99
Suggested:
$30.00
You Pay:

$25.00
Suggested:
$30.00
You Pay:

$25.00
Suggested:
$30.00
You Pay:

$25.00
Suggested:
$30.00
You Pay:

$25.00
Suggested:
$2.99
You Pay:

$2.00
Suggested:
$2.99
You Pay:

$2.00
Suggested:
$2.99
You Pay:

$2.00
Suggested:
$2.99
You Pay:

$2.00
Suggested:
$2.99
You Pay:

$2.00
Suggested:
$2.99
You Pay:

$2.00