Stainless Steel Dual Button Flush Mount Aviation Style Push Button Latch Assembly
Stainless Steel Dual Button Flush Mount Aviation Style Push Button Latch Assembly
Suggested:
$42.99
Kartek Price:

$34.99
Part Number: KTKPBLATCH
Stainless Steel Dual Button Flush Mount Aviation Style Push Button Latch Assembly
Push button latch assembly for body panels. Similar to aircraft style cargo hatch latches. Also commonly used in the hot rod industry. Once this latch is mounted into your trunk wing or storage compartment, you simply press the large button to release the latch then you press the small button to secure the latch.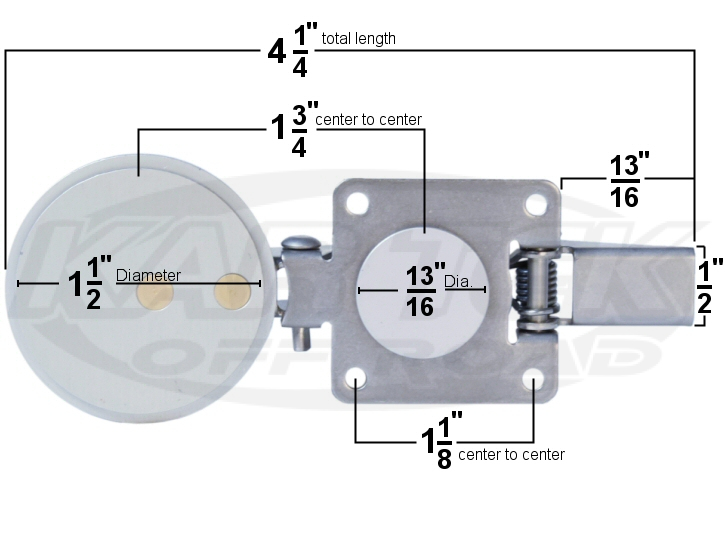 hartwell hart well heart 2 double dual push-button pro-werks pro werks works werx c73-482 c73482
Related Parts
Suggested:
$450.00
You Pay:

$350.00
Suggested:
$29.99
You Pay:

$24.99