Simpson Hybrid Sport Small Neck Neck Restraint System With Sliding Helmet Tether FIA 6mm Anchors
Simpson Hybrid Sport Small Neck Neck Restraint System With Sliding Helmet Tether FIA 6mm Anchors
Suggested:
$699.99
Kartek Price:

$664.00
Sold As: 1 Neck Restraint System For Helmet m6 Anchors
Part Number: SSPHSSML11M61FIA
MFG Number: HS.SML.11.M61.FIA

Simpson Hybrid Sport Small Neck Neck Restraint System With Sliding Helmet Tether FIA 6mm Anchors
The Seat belt Anchor System (SAS) is encouraged for off-road racing and provides more stability to the driver in flips and barrel rolls. On a SAS restraint system there are 2 additional straps that connect into your seat belt's quick release latch. Currently SAS is not approved by FIA.
The evolution of the Hybrid Pro Rage technology and design has led the way for the introduction of the high performance Hybrid Sport which promises the racer an improved product, at the same price range as the Pro Rage. The Hybrid Sport is lighter, weighing in at 20% less for the large, including hardware; and the DuPont carbon/polymer construction is sleek, modern and appealing with defined wings for seat belt harness containment. The sliding tethers and patent pending multi-tether system enhances side to side range of movement and field of vision.
Features:
SFI 38.1 Approved
SFI Certification - Standard
FIA Certification - Available
Patent pending multi-tether system to enhance side to side movement
DuPont carbon polymer construction
Sleek, modern profile with defined wings for seat belt containment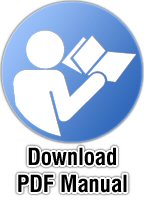 FIA - Federation Internationale de l'Automobile HomologationHead Restraint, Head Restraints, Head and Neck Restraints, Frontal Head Restraint, Head and Neck System, Hybrid, HANS Device
Related Parts
Suggested:
$599.99
You Pay:

$599.99
Suggested:
$699.99
You Pay:

$664.00
Suggested:
$639.99
You Pay:

$639.99