Lowrance Off-Road In-Dash Elite-7 Ti GPS 7" Touch Screen Can Be Used With Point-1 Baja Antenna
Lowrance Off-Road In-Dash Elite-7 Ti GPS 7" Touch Screen Can Be Used With Point-1 Baja Antenna
Suggested:
$799.99
Kartek Price:

$699.99
Sold As: 1 GPS Screen
Part Number: LOWELITE7TI
MFG Number: 000-12416-001

Lowrance Off-Road In-Dash Elite-7 Ti GPS 7" Touch Screen Can Be Used With Point-1 Baja Antenna
The Lowrance Elite-7 Ti is a touchscreen chartplotter that matches high-end functions and features with powerful performance ─ all at an affordable price.
Sporting a seven-inch, high-resolution touchscreen display, the Elite-7 Ti has your sonar needs covered with StructureScan® HD compatibility and support for Low/Mid/High CHIRP and 83/200/455/800kHz frequencies. It has a built-in GPS antenna and reliable Lowrance navigation technology, allowing you to navigate with ease. The Elite-7 Ti also features integrated Bluetooth® and wireless connectivity that not only allows you to download software updates directly to the unit, but gives you the capability to download Insight Genesis custom maps to the unit ─ for immediate use.

Download Lowrance GoFree
Control/view your GPS wirelessly on your cell phone or tablet. Perfect solution for the driver to see what the co-driver sees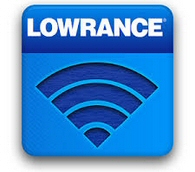 Key Features:

Can be mounted in dash or on quick release bracket
Includes quick release bracket
High resolution display
Lowrance-exclusive, high-resolution, 7-inch, LED back lit color display
Easy-to-use touchscreen
Touchscreen provides fast, fingertip access to all Elite-7 Ti features
Highly accurate, built-in GPS antenna
Built-in wireless connectivity
Provides access to the GoFree Cloud where you can shop, purchase, download and immediately use Insight maps, and third-party maps from GoFree partners
microSD card slot
Specifications:

Overview

Display: Widescreen, 16:9 ; WVGA color TFT LCD
Resolution: 800 x 480
Power Output: RMS (PTP) Max 500W RMS
Operating Frequency: (50/200 or 83/200 kHz) + 455/800 kHz
Media Port: 1 microSD slot
Warranty: One Year

Display

Display Resolution: 800W x 480H
Backlighting Type: LED
GPS and Sonar Overlay Data: Yes
Display Size: 7"/ 178 mm (16:9)

Sonar

Depth Alarm: YES
Shallow Alarm: Yes
Standard Fishfinding Features: COLORLINE or GRAYLINE, ASP, FishSymbol I.D., FishTrack, and more: Yes
Temperature Readings: Yes
Transducer Type: Multiple Selections Lowrance and Airmar

Technical/Environmental

Operating Temperature: -15° C to + 55° C (+ 5° F to + 131° F)

Power

Power Consumption: 12 W (0.9 A @ 13 vDC)
Power Supply (Supply Voltage): 12 vDC (10-17 vDC min-max)

GPS Navigation

Navigation Routes: 100
Navigation Waypoint Storage: 3000
GPS Antenna Type: 10kHz Internal high-sensitivity WAAS/EGNOS/MSAS
GPS Alarms: Yes
Custom Mapping: Lake Insight and Nautic Insight PRO and HD, Insight Genesis, Navionics Gold and HotMaps Premium, Fishing Hotspots PRO and Jeppessen C-Map Max-N
Background Mapping: Enhanced Elite Basemap

Other

Languages: 31 - Available in regional language packs

Radar

Antenna Type: 10kHz Internal high-sensitivity WAAS/EGNOS/MSAS
Related Parts
Suggested:
$299.99
You Pay:

$249.99
Suggested:
$12.99
You Pay:

$10.99
Suggested:
$89.99
You Pay:

$67.99
Suggested:
$27.99
You Pay:

$21.99