Hunsaker USA 11 Gallon Sportsman Quick Fill Dump Can Fuel Jug Uses 1.25, 2.25, Or 3 Inch Filler Hose
Hunsaker USA 11 Gallon Sportsman Quick Fill Dump Can Fuel Jug Uses 1.25, 2.25, Or 3 Inch Filler Hose
Suggested:
$119.99
Kartek Price:

$79.99
Sold As: 1 Hunsaker Jug With Vent Cap
Part Number: HUN11GQF
MFG Number: 19894162

Hunsaker USA 11 Gallon Sportsman Quick Fill Dump Can Fuel Jug Uses 1.25, 2.25, Or 3 Inch Filler Hose
Husaker's dump cans are specifically designed for quick fill applications in an easy to handle shape. The pour spout features a three 'stage' spout that can be cut down to enlarge the spout's opening to achieve the needed level of flow. The jug also features an extra long breather that doubles as a carry handle. The breather can also be used to adjust the level of flow by removing either the small rubber cap or the metal cap. The jug requires a fill hose kit if the pour spout is cut down for a larger opening. The stepped spout openings are 1.25", 2.25" and 3.0" O.D.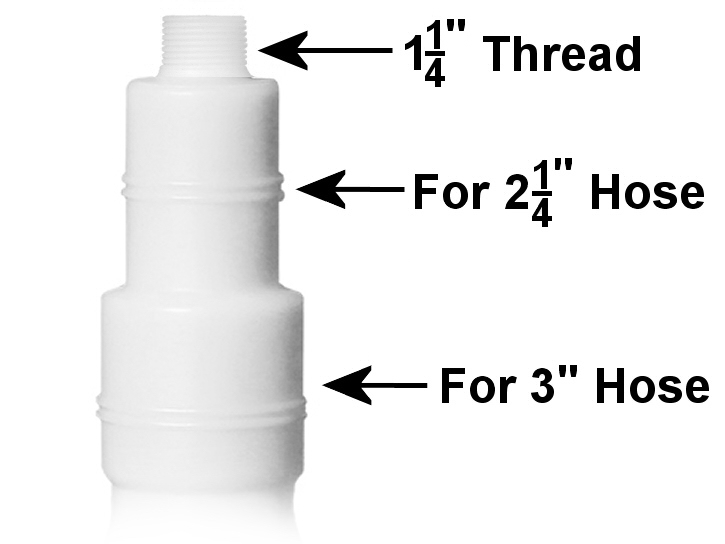 Modified and built stronger than ever! Manufactured from a hi-tech, high impact, crack resistant material with a UV protection barrier molded in to help preserve fuel.
The #1 QUIKFILL DUMPCAN just got better!
Features:
Maximum capacity 13 gallons
1-1/4", 2-1/4" and 3" O.D. (3 Stage) stepped spout openings
Manufactured from a hi-tech, high impact, crack resistant material with a UV protective barrier molded in, to help preserve octane
Strategically placed & reinforced, full length vent tube gripping handle
1-3/8" I.D. Vent opening built-in. Also works as a second fill location
High quality, military grade vent tube cap
Exact gallon markings molded in on the side
Strap down & secure capability, prevents theft and easy transportation or storage
Innovative patented design
Related Parts
Suggested:
$34.99
You Pay:

$27.99
Suggested:
$34.99
You Pay:

$27.99
Suggested:
$34.99
You Pay:

$27.99
Suggested:
$34.99
You Pay:

$27.99
Suggested:
$99.99
You Pay:

$72.99
Suggested:
$14.99
You Pay:

$11.99
Suggested:
$89.99
You Pay:

$54.99