Fox Racing Shocks Class 9 Or 11 Rear 2" Body 9.5" Stroke 5/8" Shaft Hose Remote 2.5"x14" Reservoir
Fox Racing Shocks Class 9 Or 11 Rear 2" Body 9.5" Stroke 5/8" Shaft Hose Remote 2.5"x14" Reservoir
Product images may differ from actual product appearance. Fox is in the process of changing all their reservoirs from steel to black anodized aluminum. Until they run out of the old steel reservoirs, they won't release the new style shocks.
Suggested:
$619.95
Kartek Price:

$619.95
Sold As: 1 Fox Shock
Part Number: FOX98002488A
MFG Number: 980-02-488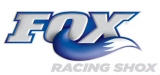 Fox Racing Shocks Class 9 Or 11 Rear 2" Body 9.5" Stroke 5/8" Shaft Hose Remote 2.5"x14" Reservoir
FOX smooth body shocks are available in a broad range of sizes and that are all specifically valved for your application. FOX has the perfect shock for your project with multiple mounting options to choose from. Their smooth body shocks provide years of unparalleled performance at a competitive price.
Factory Series 980-02-488 Dimensions:
For Custom Shock Mounts On VW Swing Axle Or IRS Rear Suspension
2.0" Diameter
9.5" Travel
18.000" Eye To Eye Extended
8.530" Eye To Eye Collapsed
2.5" x 14" Reservoir
28" Reservoir Hose
0.625" Shaft Diameter
1.500" Mounting Width
Uses 1/2" Shock Bolts
Related Parts
Suggested:
$244.95
You Pay:

$244.95
Suggested:
$324.95
You Pay:

$324.95
Suggested:
$344.95
You Pay:

$344.95
Suggested:
$234.95
You Pay:

$234.95
Suggested:
$344.95
You Pay:

$344.95