Fox Racing Bypass Shocks 2.5" Body 8" Stroke 7/8" Shaft Piggy Back Reservoir 2 Tube Adjustment
Fox Racing Bypass Shocks 2.5" Body 8" Stroke 7/8" Shaft Piggy Back Reservoir 2 Tube Adjustment
Only one right hand side in stock.
Suggested:
$700.00
Kartek Price:

$420.00
Sold As: 1 Fox Shock
Part Number: FOX98099205A
MFG Number: 980-99-205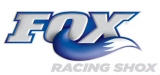 CA Prop 65 Warning
Fox Racing Bypass Shocks 2.5" Body 8" Stroke 7/8" Shaft Piggy Back Reservoir 2 Tube Adjustment
FOX by-pass shocks continue to dominate off-road racing with their unmatched performance and ease of adjustability. Combining the finest materials available with continuous, real race testing, delivers the unrivaled performance that FOX is known for. The position sensitive external bypass design allows you to specifically tune your shock in an exact travel sector using adjusters. The blue adjusters control upward compression. The red adjusters control downward rebound. FOX offers custom bypass tube layouts to maximize your suspension's performance while adhering to the vehicle's space restrictions.
Standard off the shelf by-pass shocks are available in a right or left configuration. If you're replacing only 1 shock, look at the top of the shock with the reservoir closer to you. The compression tubes are always on the outside edges. The rebound tubes are always on the inside edges.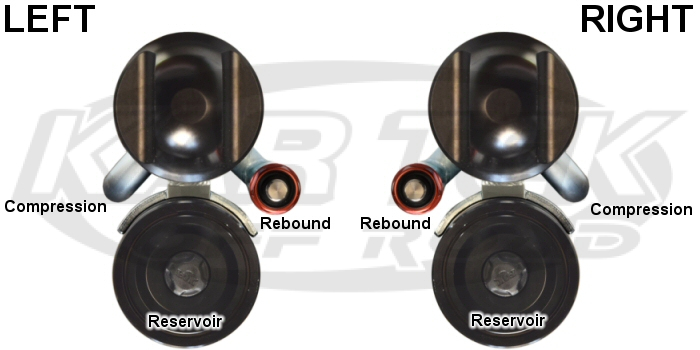 Quick Adjusting Bypass technology is available as an option for all new 2.5, 3.0, and 3.5 FOX External Bypass shocks or as an upgrade. The QAB allows you to manually adjust bypass tubes, quickly and easily, making fumbling with tools and visually counting turns obsolete. The adjuster has the same flow and range of adjustment as a regular bypass units. The new design has a definitive click at every quarter revolution of the knob. An O-ring seal keeps moisture and contaminants out.
Factory Series 980-99-205 Dimensions:
1 Compression Adjuster
1 Rebound Adjuster
2.5" Diameter
8.0" Travel
25.430" Extended
17.430" Collapsed
2.5" x 8.75" Reservoir
0.875" Shaft Diameter
1.50" Mounting Width Between Tabs
Uses 1/2" Shock Bolts
2,1 Compression / 70 Rebound Standard Valving
Related Parts
Suggested:
$89.00
You Pay:

$88.00
Suggested:
$89.00
You Pay:

$88.00
Suggested:
$819.95
You Pay:

$737.99
Suggested:
$869.95
You Pay:

$782.99
Suggested:
$869.95
You Pay:

$782.99
Suggested:
$899.95
You Pay:

$809.99
Suggested:
$899.95
You Pay:

$809.99