Char-Lynn Torque Generator Unit For Power Steering Assist
Char-Lynn Torque Generator Unit For Power Steering Assist
Suggested:
$499.99
Kartek Price:

$459.99
Part Number: SWTCTG
Char-Lynn Torque Generator Unit For Power Steering Assist
Sweet Manufacturing's Charlynn Torque Generator. Ideal for an affordable power steering setup for sand buggies, dune buggies, or sand rails. Goes in line on your steering shaft. Works great in the sand but not recommended for street or hard pack dirt use because of how fast it turns.

You'll want to use a 1000psi power steering pump. Standard power ram pumps that push 1300 to 1600 psi will be too much for a Charlynn.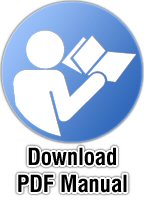 Related Parts
Suggested:
$34.99
You Pay:

$27.99
Suggested:
$1.99
You Pay:

$1.79
Suggested:
$2.99
You Pay:

$2.49
Suggested:
$27.99
You Pay:

$23.99
Suggested:
$7.99
You Pay:

$6.99
Suggested:
$15.99
You Pay:

$13.99
Suggested:
$69.99
You Pay:

$64.99
Suggested:
$94.99
You Pay:

$74.99
Suggested:
$99.99
You Pay:

$79.99
Suggested:
$99.99
You Pay:

$79.99
Suggested:
$109.99
You Pay:

$89.99
Suggested:
$89.99
You Pay:

$67.99