Pivot Connector For 1-3/4" Diameter 0.095" Wall Tubing Works Great As A UTV Polaris RZR Door Hinge
Pivot Connector For 1-3/4" Diameter 0.095" Wall Tubing Works Great As A UTV Polaris RZR Door Hinge
Suggested:
$59.99
Kartek Price:

$44.99
Part Number: KTKTP175095
Pivot Connector For 1-3/4" Diameter 0.095" Wall Tubing Works Great As A UTV Polaris RZR Door Hinge
This two piece pivot connector is a stout assembly that fits 1-3/4" diameter tubing with a 0.095" wall and features a step down. This step allows the assembly to be inserted into the tubing and welding around the channel for maximum welding surface area and strength. The assembly includes the two pivots, Allen bolt and Nylon nut.
Specifications:
Max Operating Angle: 90 Degrees
Total Length: 3-1/4"
Welded Length: 2-7/16"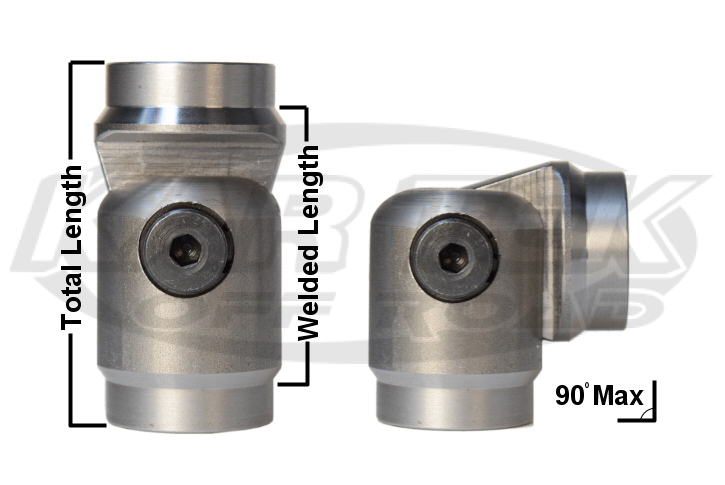 Related Parts
Suggested:
$44.99
You Pay:

$41.99